Delegation from University of Oulu Visits CCNU
On the afternoon of Apr. 28th, a meeting between CCNU leaders and a delegation from University of Oulu (UO) was held in the President's Meeting Room, 3rd Floor, Administration Building. The delegation, led by President Jouko Niinimäki and Prof. Jukka Riekki, Dean of School of Information Technology and Electrical Engineering in UO, was warmly received by CCNU Vice President Li Xiangnong. Present at the meeting were also Mr. Hong Feng, Deputy Director of Office of International Cooperation and Exchanges, Prof. He Tingting, Dean of School of Computer, Mr. Zuo Bin, Dean of College of International Cultural Exchange and other leaders from both sides.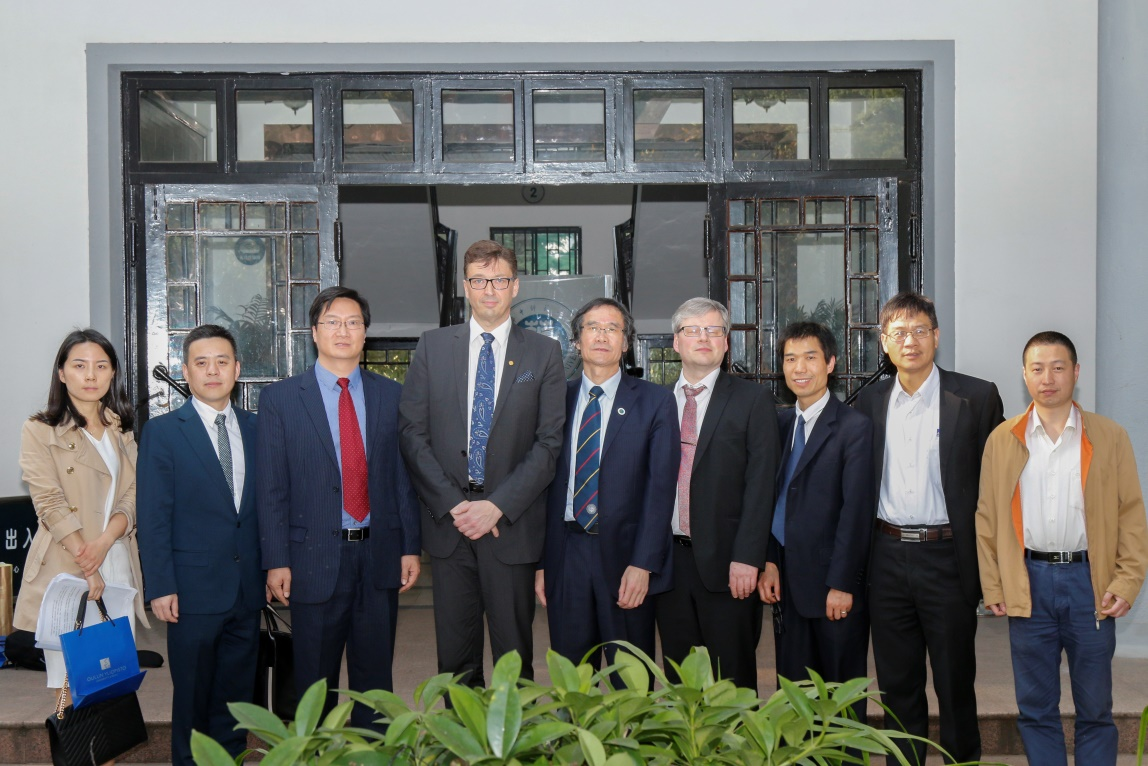 At the beginning, a welcome speech was delivered by Prof. Li Xiangnong. He introduced the comprehensive edges of CCNU, including the long history, outstanding disciplines and scientific research etc. He then mentioned that CCNU has been cooperating with many universities worldwide and especially some from Finland. "We are confident that CCNU will make great progress with University of Oulu by deepening mutual collaborations," Prof. Li expressed, "and we will cultivate more and more outstanding students in the cooperative process."
Later, Prof. Jouko Niinimäki made a speech about UO. He firstly expressed his great thanks to the greeting and then further expounded on concrete cooperative details. "Education is not just rooted in the local areas, but also concerned with international cooperation.", he mentioned, "And it is not only a question about technology, but about teaching methods." He also expressed his generosity that students from CCNU were welcome to UO, and expected that students from UO could visit and study in CCNU as well. He believed that it was important for both universities to practice exchange of students and staff. Afterwards, he showed his sincere willingness to form a partnership with CCNU as soon as possible.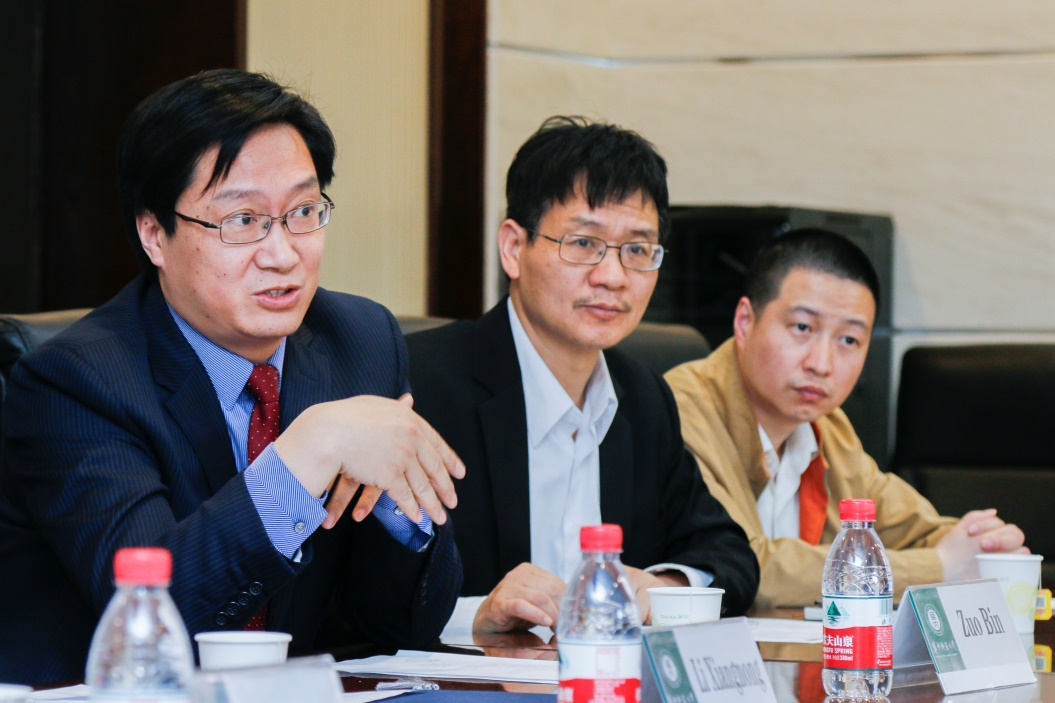 After the two speeches above, leaders from both sides had detailed discussions on inter-university exchanges, which included student exchange and international master degree programs, Fablab and Confucius Institute. Prof. Riekki said that they had talked about some disciplines that both shared with CCNU leaders, and he introduced more information about "Double Degree Program" and staff exchange. Then, Mr. Hong Feng, Deputy Director of Office of International Cooperation and Exchanges, and Prof. Jouko Niinimäki shared opinions on scholarships and degrees. They mentioned the agreement "MOU", that is, Memorandum of Understanding. "In order to lay a solid foundation for partnership," Hong said, "we need to implement the agreement as soon as possible." In addition, Ms. Cao Luping, joined in the discussions on the founding of Confucius Institute. Genuinely both sides showed a decent expectation for cultural and academic collaborations in the coming years.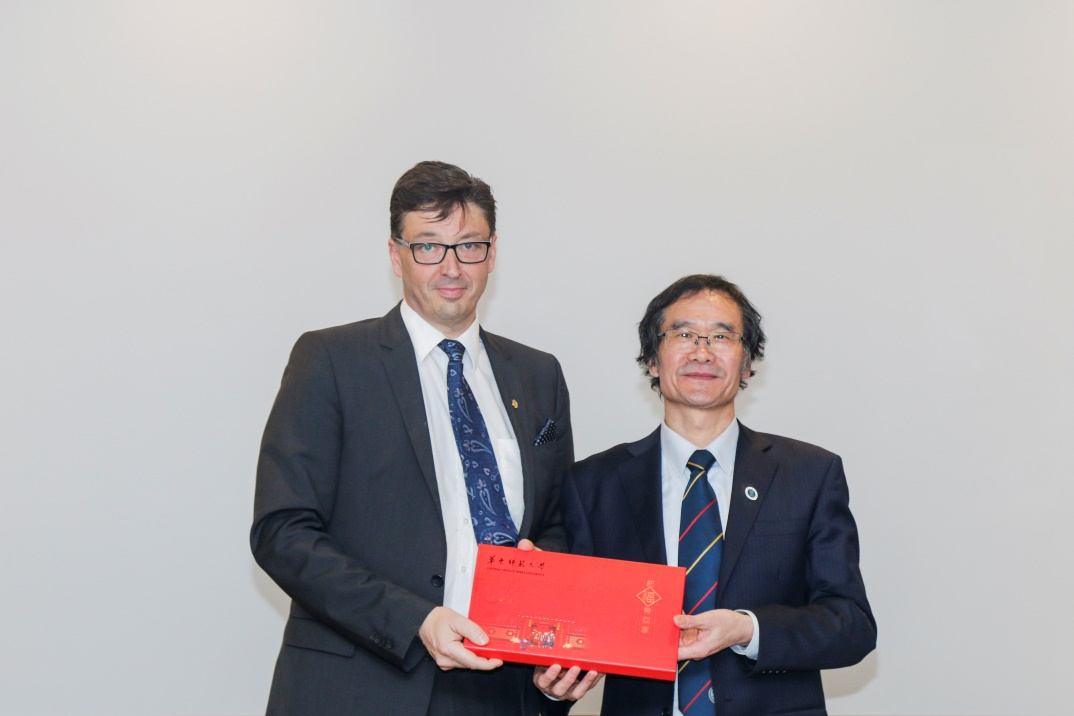 Finally, CCNU Vice-President Li Xiangnong expressed his gratitude to their arrival again and exchanged gifts with UO President Jouko Niinimäki and Prof. Jukka Riekki. With happiness they had a group photo taken in front of the Administration Building.
This meeting is a beginning for both sides to make further joint research in the years to come. We believe that CCNU and UO can make contributions to international academic development and even Sino-Finland collaborations!